Tree Service in Monroe LA
In Monroe, Louisiana, there is one place to come for all tree care concerns. We love beautiful trees, well-kept lawns, and manicured bushes. We provide full tree service in Monroe, West Monroe, Sterlington, and the surrounding area. Give us a call today for a free estimate and see what we can do for you!



​

​There are many wonderful reasons for having trees in your yard. Perhaps you like the shade or amazingly aesthetic appeal or maybe the privacy provided

to you

by those trees. However, with all these additional benefits, there are some issues linked with having trees on your property.

At some point, you are responsible for providing care for them.

Those issues include extra hanging tree branches that keep on growing and start to decay, if given enough time. It could even cause damage to your home or vehicle parked around those trees. Other than the decayed hanging branches, there could be some dead trees too at your place, which may increase the risk of threats like fire, etc.

Safety should be the key concern for you, and for this purpose, you need to deal with large dead trees and limbs as soon as possible.

However, the problem here is that most folks are not experts, with many having no experience related to

tree pruning.

In that case, it's better to hire

​Tree Service Monroe.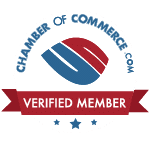 Below are some of the factors that make our tree service the best in town:
· Price
Often the determining factor that we focus on is affordability. After you contact us, our licensed arborist will visit your property to provide a free quote. You can get the complete details of the expenses in a print form. The prices offered are reliably affordable, and there are no hidden costs. You can select the best price for you to make your lawn or garden look fantastic.
· Methods, Tools, and Techniques
We only use tried-and true methods that work safely and efficiently for tree services. We work according to a plan and make timely adjustments to the plan accordingly. All the equipment is upgraded and inspected based on our wish for professionalism and excellence in every aspect of our business.
· Professional team
Tree Service Monroe has its professional team comprised of expert employees who work actually care about their work. They know what they are doing and what's best for your trees. Our guys, the experts, never compromise on quality.
· Safety
Our team focuses on the rigorous standards of security and safety of its employees as well as customers. The team works by following all the standards and rules and takes care of safety, not just for you, but for your property as well.
· Take care of the tree
It's a genuine concern when you love your trees, you don't want anyone to damage them. We provide that same level of passion with our work, and take care of your trees while working with them. Our professional team use the best and most up-to-date techniques
· Timing
We work efficiently and give you complete details of the timing of the project before starting work on it. It could possibly be a time-consuming process, but we are upfront and realistic about our time constraints. Also, we honor our agreements regarding time and scope once we have made a quote.
We serve in
Monroe
,
West
Monroe
, and
Ouachita
Parish
to provide you with complete tree care services. We offer a wide range of services for you to take care of your beloved trees and to protect them from all different kinds of natural disasters.
We are THE tree service provider in Monroe. We put our client service first and foremost; this is why we bring the best care to your trees. We offer services like tree removals, stump grinding, and tree trimming. Contact our team to get the most affordable and the best tree services near you.
Though we work with the latest machinery, we use the same old fashioned work approach, using hard work and ground-up tasks.
We value our customers and service each customer individually. We value the opinions of our customers and work the way they want us to work. Safety and security of our clients and employees is our first focus.
​
All the Tools You Need to Succeed